Technical Specifications
Module Density:
Form Factor:
Technology Speed:
Rank:
Voltage:
ECC:
Buffered:
ASRock Rack ROMED8-2T
Total Memory Slots: 8
Max Memory: 2TB
System Memory:
8 DIMM slots, Supports DDR4-3200 RDIMM and LRDIMMs with a Maximum capacity of 2TB. The maximum Capacity per DIMM: RDIMMs up to 64GB, LRDIMMs up to 128GB and RDIMM/LRDIMM-3DS up to 256GB.To acomplish the maximum memory upgrade you can use NEMIX RAM's proprietary 256GB memory modules.
The ASRock Rack ROMED8-2T supports AMD EPYC™ 7003 (with AMD 3D V-Cache™ Technology*)/7002 Series Processors(*A BIOS update is required to support AMD EPYC™ 7003 series processors with AMD 3D V-Cache™ Technology) Single Socket SP3.
Description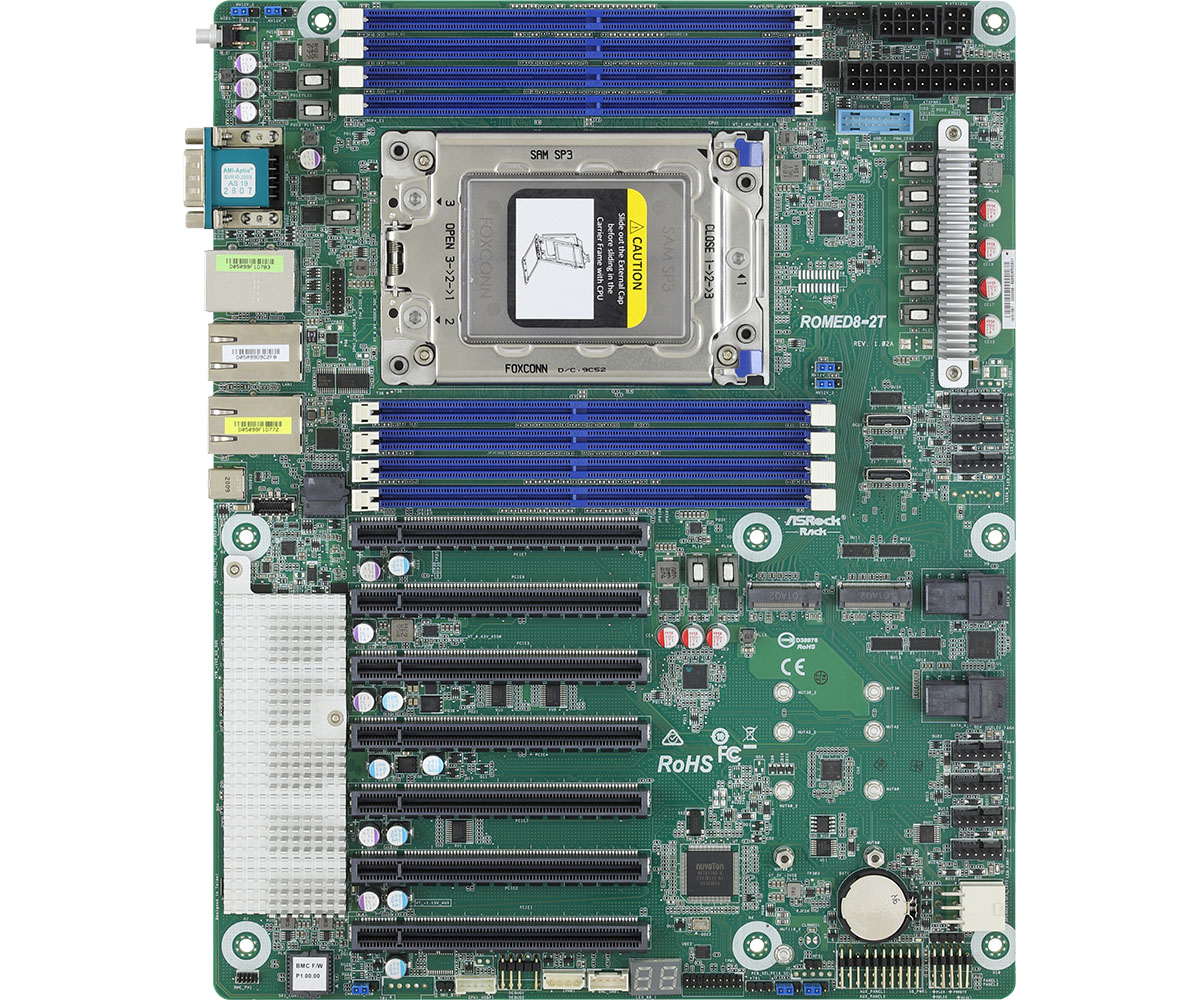 ASRock Rack ROMED8-2T System Board is upgradeable to 2TB using 8 slots. Supporting NEMIX RAM DDR4 3200MHZ PC4-25600 RDIMM or LRDIMM Buffered Memory backed by Lifetime Warranty.